Tuesday, November 21, 2006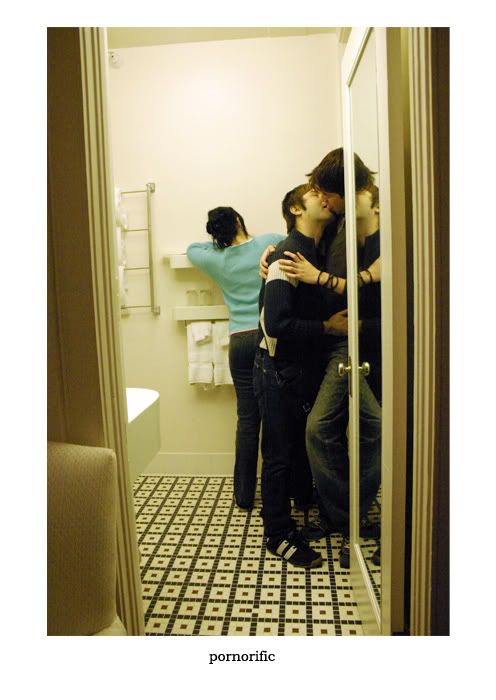 by Bria Davidson
There are things, he said
that I fear
but most of them
can be evaded
if one is aware
but some mornings I find myself
in bed
and I hear the birds singing;
the sun has
set fire to the bedroom
and I think, it must be a beautiful day
for anybody
but I can't convince myself
so just lay there
pretending to be ill
and this is when
the mind plays tricks
for there are two things
Ifear the most
there is a gray eye
and it squints
fixing ominously
a promise to
temporal fate
can you imagine
trying to live
no, you can't
well, all of my life
I have known
as a child
My Father
beat it into me
until there was no fantasy
to make sanctum
he was a stone cutter and
before his death I was given
a sepulchral stone
with name and birth engraved
but even he could not forsee
The perpetual interlude
and so you see
I have notbeen given the chance to live
I only lurk and
struggle to fend off
the constant before
eternity
a grave-stone in the closet
near to the gray eye and the stone cutter.




J. Hedlund
Other People's Faces
Saturday, November 18, 2006
Album Cover by The Sticky Click's Own, Bria Davidson.
"Self Portrait With Girl" by Michael J Demeo
Friday, November 17, 2006
Extra Limited Edition Tapes of The Sticky Click playing some of the 21st Century's most HEAVY Sounds.
"Asian Twins #4" by Michael J Demeo. To see more fun with these twins visit Mr Demeo Has No Thoughts.
Thursday, November 16, 2006
Bria Davidson Went to Satyricon on Thursday and came back with photos of Portland's Metal Darlings WITCH FINGER. Click here to enter Bria's World Of Dirty Cupcakes!
Wednesday, November 15, 2006
The Sticky Click Sends Off One Of Their Own. Jay Davis' Official Going Away Party and ROAST. Visit A WORLD OF DIRTY CUPCAKES http://dirtycupcake.blogspot.com "Slice Of Life Photographs" by Bria Davidson. Her first post is a HISTORICAL One, when all of Portland's nightlife come together to totally rank on one man. The Click will miss you Mr Davis, but you'll always remain, here, in our hearts.
Tuesday, November 14, 2006
"Gregory" by Michael J Demeo more fun with Gregory and his mask at Mr Demeo Has No Thoughts
Monday, November 13, 2006
Saturday, November 11, 2006
Thursday, November 09, 2006
ripple text document
by elana pritchard

never start out a poem with the words "free flowing". it makes people uncomfortable. business business business. don't neglect your responsibilities. dire straights! tippie toe! round and round the children go. guess we'd better all fall down. i wrote this poem to make myself frown.

do i look allright?

why must everything have such a melancholy undertone?

there's a race, and the runners can fly.

my oh my, they really do try.

rest yer head, will ya?
Polaroids by Michael J Demeo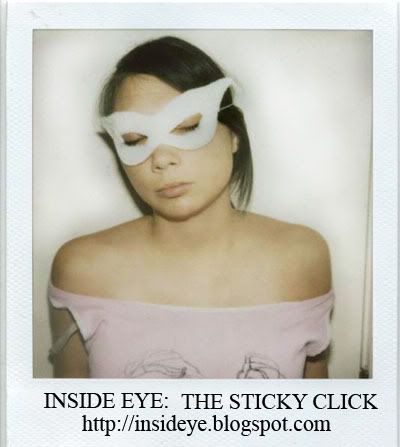 Feel Free To Copy Image Address and Post on Your Site
Sedition Magazine Spread by Michael J Demeo

"Cloud Doobie" Photo Collage by Rachael Marie Demeo, Vermont